The guest and organic farm in Trechiese
Recharge your batteries on the Mountain
Scroll
Trechiese above Barbiano
Welcome at the Messnerhof
In the midst of cultivated mountain meadows, you will find our inn. Trechiese is a place with history in the mountains with a fabulous view of the Dolomites, where wonderful forest clearings invite you to relax. And all this without car traffic.
At the Messnerhof family, mountain farming and hospitality go hand in hand. Meadows and forests, animals and gardens are the heart of our inn. Enjoy your vacation in the simplicity and tranquility of these natural beauties: Michaela, Gottfried and Lukas warmly welcome you.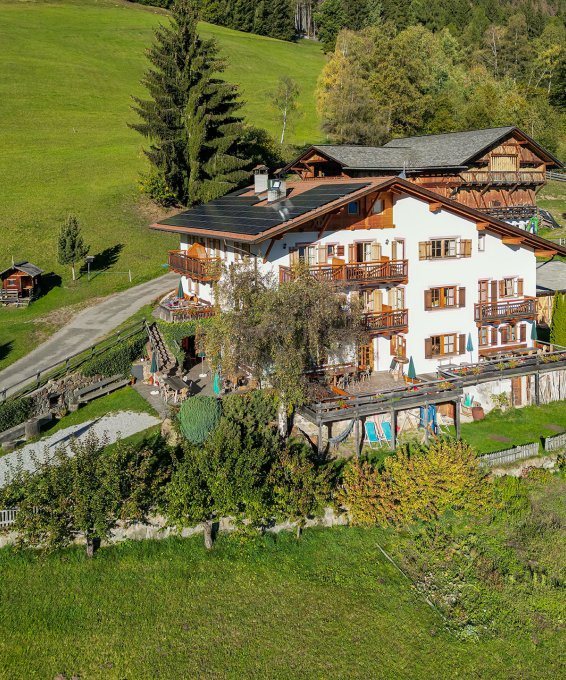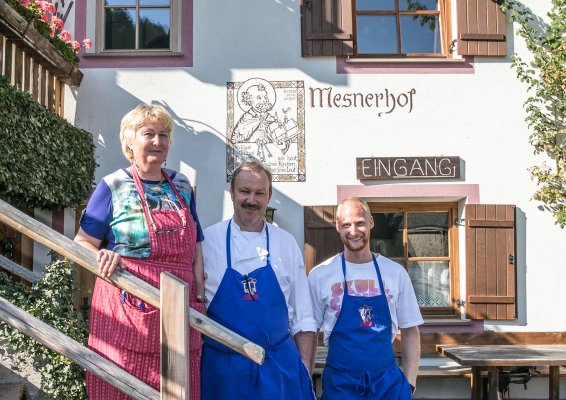 Our main supplier
Messnerhof organic farm
Trechiese - Barbiano
Seasons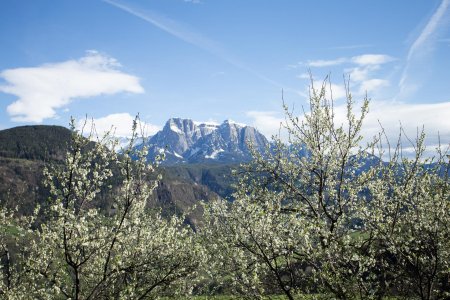 Spring
The awakening of nature lends a magic to the months of March, April and May. The constant blooming of flowers and burgeoning of buds set new colour tones and change the landscape in a fascinating rhythm. The meadows of Dreikirchen are home to a number of rare flowers at this time. On the farm, we plant the gardens and harvest the spring varieties. The cows enjoy the fresh meadows and the increasing temperature. Even at this time, you can really enjoy the sun on a lounger.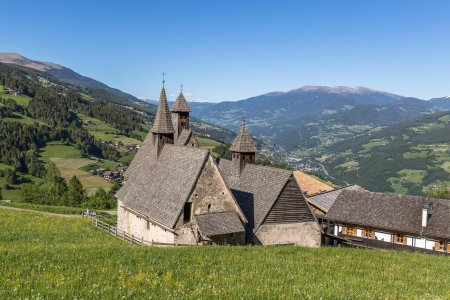 Summer
In June, July and August, Dreikirchen shows that it is a classic summer resort. While the heat builds up in the valley, you can enjoy the warmth of the summer with a pleasant breeze at 1150 m. And getting to sleep is a lot easier too! Nature absolutely thrives in summer - there is buzzing and humming everywhere. The grass in the meadows grows high and takes two cuts to mow. During this time we take most of the animals to the high pasture, where they can escape the bugs and graze for around 3 months.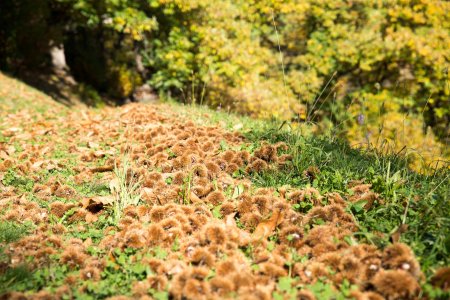 Autumn
Slowly but surely the days grow shorter. The lush green turns to the bright colours of autumn. It is the best time for hiking in the mountains of the Eisacktal (Valle Isarco). The view is rarely so clear as on cool autumn evenings. The pumpkins ripen in the garden and we bring the cattle back from the high pasture to the Messnerhof, where they can graze outdoors for another two months. Törggelen feasts, which celebrate the grape harvest, offer roasted chestnuts and a range of traditional specialities.
Time for rest and enjoyment of nature?
Book your room right now and look forward to good food directly from our organic farm and the beautiful nature in the middle of the mountains!